Professional, Dedicated, Caring
The San Joaquin Society for Human Resource Management is committed to advancing the Human Resources profession and serving the human resources professional in our territory through education, professional leadership development and organizational values, supporting our dedicated, caring, service-oriented and collaborative culture.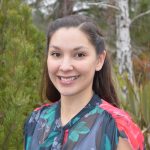 President's Message
Welcome and Happy New Year! We made it.
I'm sure most of you were just as excited I was to ring in this new year and put 2020 behind us. Although, now that the New Year's glow is wearing off, this year is still feeling eerily similar.
Between shelter in place orders, furloughs, massive amounts of legislation and all new work-from-home staff, this past year has been epic in so many, many ways and its challenges follow us into 2021. While there are uncertainties still out there, I do know we will be here to support each other through it.
I am so grateful to this group of amazing people and all that we have accomplished in 2020 as professionals, as a group and for our profession. I have been with this board since 2012 and am excited now to get the opportunity to serve as the President of SJSHRM and am looking forward to a great year of growing together.
Cheers!
Desirae Matison
President – SJSHM
The San Joaquin SHRM Board is dedicated to providing HR professional Recertification credit opportunities throughout the year. Look for the Recertification Logos shown below on event announcements & join us as we expand our HR knowledge together!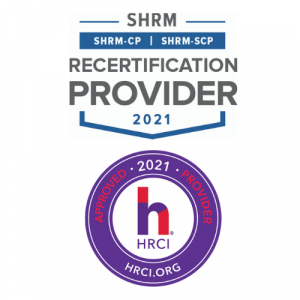 Member Area
Upcoming Events
San Joaquin Society For Human Resource Management
Membership in SJSHRM  is simple. Members must be current SHRM members & provide their SHRM member ID on their application.
That's all there is to it!
Member Benefits
Exclusive SJSHRM forum and blogs coming soon!
Substantial SJSHRM member discounted pricing for all SJSHRM services, meetings and events