Professional, Dedicated, Caring
The San Joaquin Society for Human Resource Management is committed to advancing the human resources profession and serving the human resources professional in our territory through education, professional leadership development and organizational values, supporting our dedicated, caring, service-oriented and collaborative culture.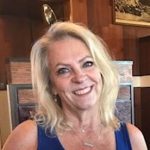 As we approach the end of the year I wanted to thank all the members for your attendance at the monthly meetings.  We will be conducting our 2020 Board Elections and wrapping up the end of the year.  We will not have a meeting in December as we know that this is a very busy time of year for everyone.
The board is very excited about our January…..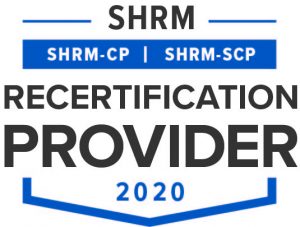 The San Joaquin SHRM Board is dedicated to providing HR professionals recertification opportunities throughout the year.
Look for the Recertification logo on event announcements and join us as we expand our HR knowledge together!
Member Area
Upcoming Events
San Joaquin Society For Human Resource Management
Membership in SJSHRM  is simple. Members must be current SHRM members & provide their SHRM member ID on their application.
That's all there is to it!
Member Benefits
Exclusive SJSHRM forum and blogs coming soon!
Substantial SJSHRM member discounted pricing for all SJSHRM services, meetings and events