Professional, Dedicated, Caring
The San Joaquin Society for Human Resource Management is committed to advancing the Human Resources profession and serving the human resources professional in our territory through education, professional leadership development and organizational values, supporting our dedicated, caring, service-oriented and collaborative culture.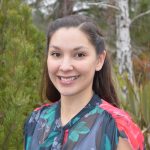 President's Message
Happy New Year!
Welcome to 2022. As I entered my first term as President for our chapter we were also entering our second year of COVID and all that that brought with it. Here we are now, close to year three and who would have thought we would still be here! Like many of you, I envisioned life going back to the way it was before COVID, because it was "better" then.  It is easy to find or focus on all the negative and hard things COVID has brought. Join us this year as we learn to accept the changes COVID has created for us both personally and professionally and find the good in it all.
We have been able to shift how we work and are still able to get work done.  Remote work had once been a short-lived dream for most of us and now we are working from home permanently or more frequently. We have been able to spend more time with family – who sadly we were not with as much pre-covid. I know my own family has come to love that I am home more.  We have discovered new talents, new passions and new empathy.  All of sudden, the workplace acknowledges their people have families, lives, outside of work. We are seeing the whole person. This is evident in all the focus we are now seeing on mental health and finding better work/life balance.
As always, I am so grateful for the opportunity to serve you as the President of SJSHRM. I look forward to all we have in store for you this year and watching as the HR profession continues to shine in spite of COVID. Keep fighting the good fight and we will continue to provide you relevant training and support along the way.
All my best,
Desirae Matison
President- SJSHRM
Cheers!
Desirae Matison
President – SJSHM
The San Joaquin SHRM Board is dedicated to providing HR professional Recertification credit opportunities throughout the year. Look for the Recertification Logos shown below on event announcements & join us as we expand our HR knowledge together!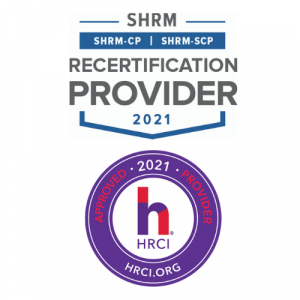 Member Area
Upcoming Events
San Joaquin Society For Human Resource Management
Membership in SJSHRM  is simple. Members must be current SHRM members & provide their SHRM member ID on their application.
That's all there is to it!
Member Benefits
Exclusive SJSHRM forum and blogs coming soon!
Substantial SJSHRM member discounted pricing for all SJSHRM services, meetings and events