Professional, Dedicated, Caring
The San Joaquin Society for Human Resource Management is committed to advancing the human resources profession and serving the human resources professional in our territory through education, professional leadership development and organizational values, supporting our dedicated, caring, service-oriented and collaborative culture.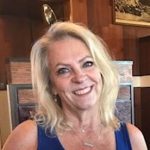 I am excited to begin serving as President of The San Joaquin Society for Human Resource Management and ready to build on the successes we have already achieved. This is my second time in the role and I am ready to continue the momentum that we achieved with Past President Patricia Smith and…
Member Area
Upcoming Events
San Joaquin Society For Human Resource Management
Membership in the San Joaquin SHRM Chapter is simple. Members must be current SHRM members, and provide their SHRM member ID on their application. That's all there is to it. The membership fee is $25 per year, however if SHRM members who join, designate San Joaquin SHRM (SJSHRM) to be their "Primary Chapter" of choice, the $25/Year Membership fee is waived.
Member Benefits
featuring attorneys and subject matter experts in their fields
focused on building critical knowledge and skills needed for local business
includes virtual seminars, webinars and SHRM certification prep courses available to all members at discounted prices. Conveniently accessible from home or office.
Exclusive SJSHRM forum and blogs coming in 2017
Substantial SJSHRM member discounted pricing for all SJSHRM services, meetings and events